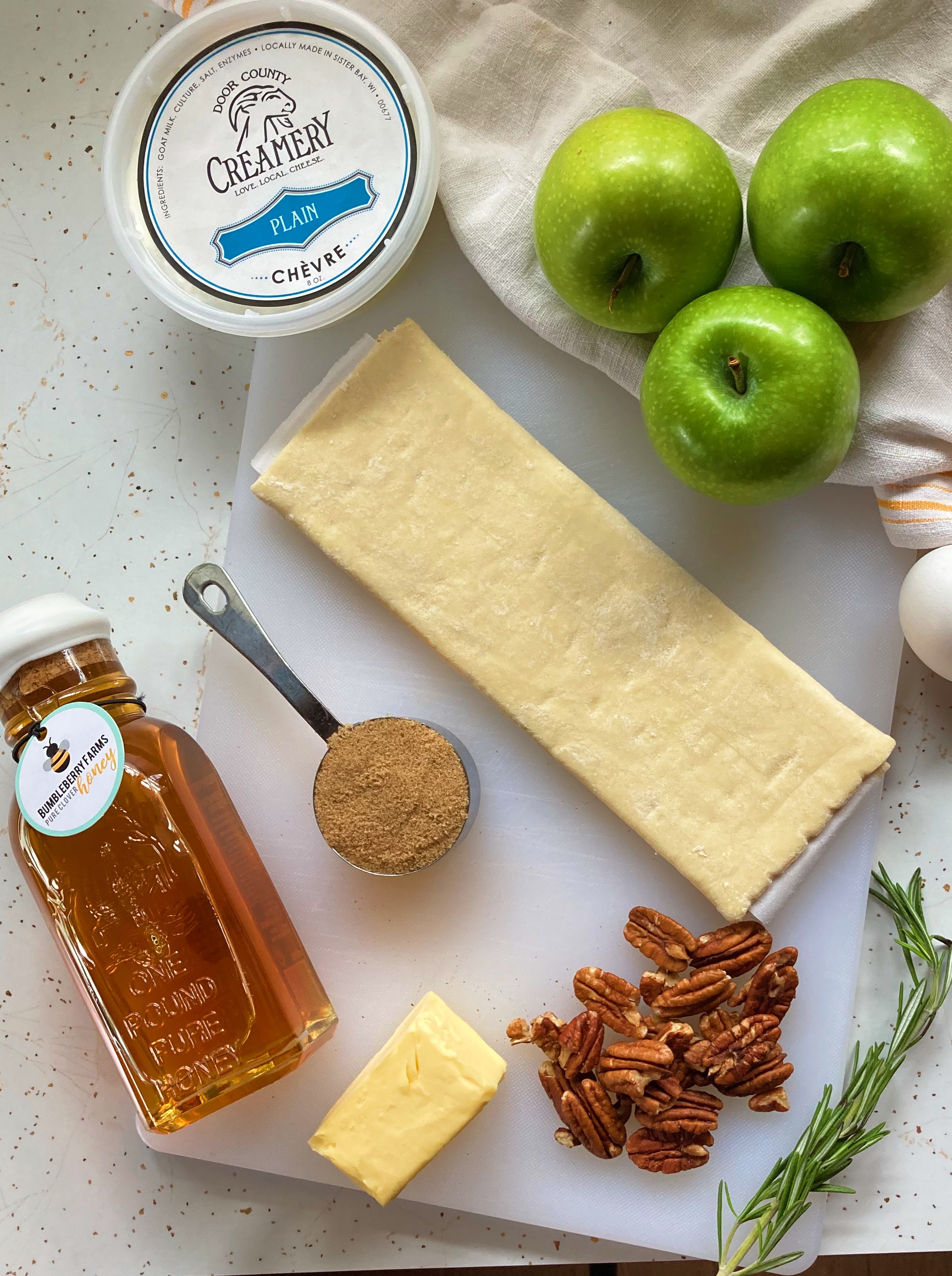 < >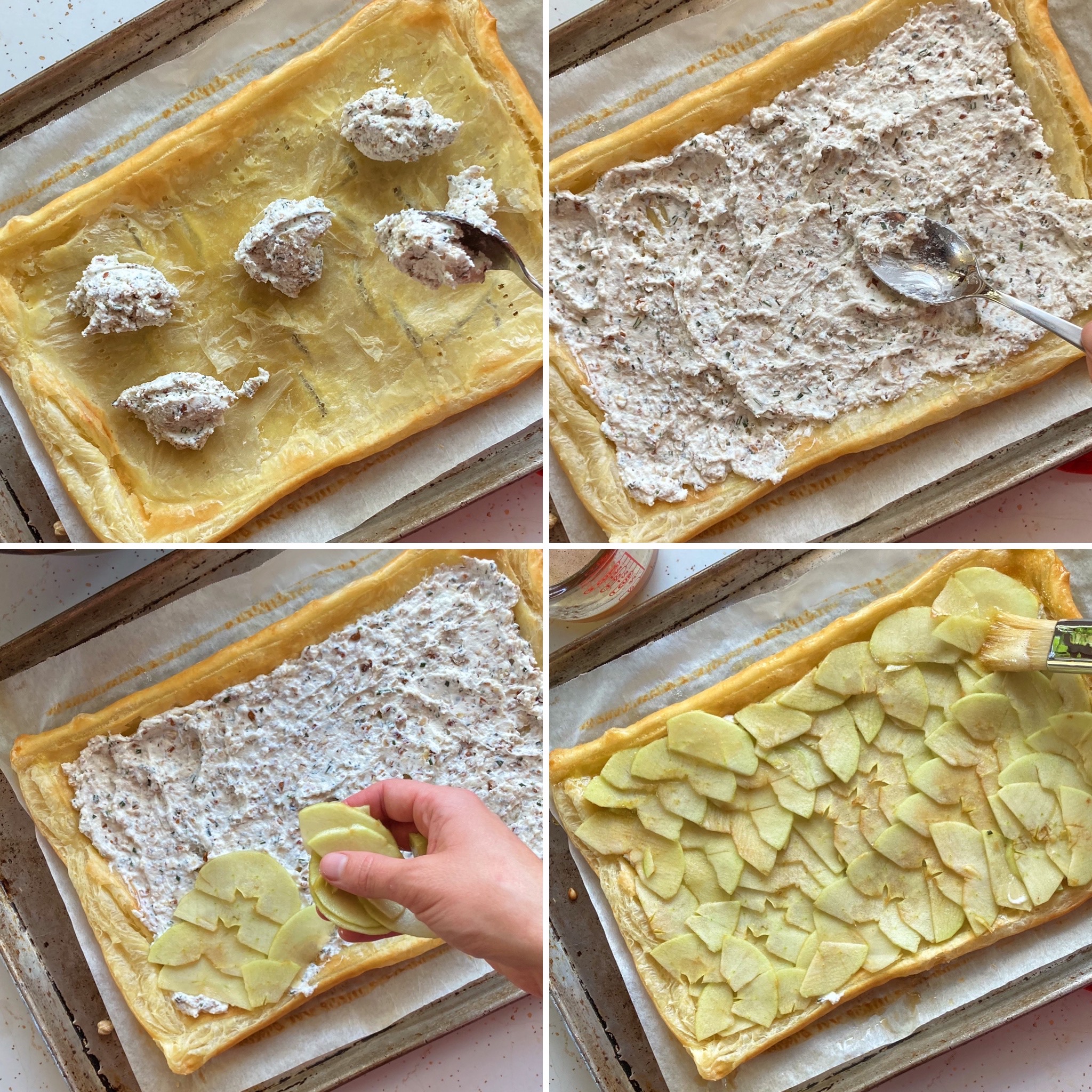 If apple pie and cheddar cheese work, why not apple tart and goat cheese? At least that was the thought process that got us started developing this recipe for Apple Tart with Goat Cheese, Brown Butter and Honey.
With its tender, flaky crust and filling of tart, sweet, rich and slightly aromatic flavors—this tart just tastes like Fall. The final glaze of brown butter and honey adds a nutty sweetness and a glistening look. Serve this beauty for breakfast, brunch or dessert—particularly if you're the type who'll pick a cheese plate over a cheesecake. (This is not a super sweet tart. Rather, it walks the line between sweet and savory.)
Although, it's an extra step, we highly recommend par-baking your crust. This will prevent a soggy bottom. You'll also want to use firm apples (baking apples) that will hold their shape during baking.
Here's what you'll need:
1 (8-oz.) tub Door County Creamery fresh chevre
3 large baking apples, peeled and sliced thin
1 sheet puff pastry
6 tablespoons butter; chopped into even chunks
¼ cup Bumbleberry Farms Honey
1 egg; lightly beaten
¼ cup brown sugar
1 tsp. rosemary, chopped
1/3 cup pecans, chopped
Pinch of salt
Squeeze of lemon
Set oven to 400°F. Roll out puff pastry to 12x8-inch rectangle. Fold over edges, brush with beaten egg and prick crust with fork. Let dough rest in freezer while you prepare the filling.
Combine ¾ tub of goat cheese with chopped pecans, rosemary, squeeze of lemon and pinch of salt. Then, set aside.
Peel apples and slice thinly, about 1/8 to ¼-inch thick. Toss with brown sugar.
Add chunks of butter to skillet and cook on stovetop over medium low heat. Swirl pan occasionally. After milk solids fall to the bottom of the pan, use a spoon to scrape them up and avoid burning. When butter turns golden brown and begins to smell nutty, remove from heat. Set aside.
Remove crust from freezer. Coat a piece of parchment with cooking spray and cover crust (sprayed side down). Then, add dried beans or pie weights. Bake crust for 10 to 15 minutes.
Remove from oven and carefully lift off parchment and pie weights. Dollop tart with goat cheese mixture. Then, carefully spread evenly. Cover with apple slices and return to oven. Bake tart another 15-20 minutes.
Meanwhile, measure out ¼ cup honey and combine with brown butter.
After tart is cooked through, remove from oven and brush generously with brown butter-honey mixture.
Let cool 15 minutes.